Bernie, Beto and Together for Yes
What can charities learn from big digital movements?
By Damian O'Broin - Dec 11 2018
The subject line just read "Grateful".
Plain design. No graphics or masthead at the top.
But when the copy is this good, decoration does nothing but get in the way.
And this copy is damn good.
Beto O'Rourke's email to supporters after his defeat in the Texas Senate election is a masterclass. Personal. Emotional. And most of all, human.
If you haven't read it yet, go and read it now.
This is the sort of email I wish more charities would send. It's real. It actually sounds like a person wrote it. Y'know, the way emails are supposed to sound.
I like that he starts by simply talking about the time he's spending with his family. It takes him four full paragraphs to even hint at the campaign he's just run and seven until he actually talks about it.
And when he does…
The emotion is right there. Underplayed, but palpable. The pride, the pain, the disappointment. And the determination and the vision and the passion to keep going with this movement he's built and been part of.
You can see how he inspired people.
That email is nine hundred and ninety six words long and I hung on every one of them.
It was the end of a remarkable campaign, that brought together masses of people and raised eye-watering amounts of money - twice as much as his opponent, Ted Cruz. And, he did it without accepting money from PACs. All the donations came from ordinary people. 802,000 of them in the last 3 months of the campaign, giving an average of $47 each.
It can be easy to look at numbers like that and conclude that you operate in a different universe. And sure, the scale is, well, practically off the scale.
But while few of us will have to worry about how to handle 800,000 donors, there are tons of lessons that charities and non-profits can learn from the big digital movements that we've seen crashing across our digital worlds in the last few years.
Whether it's the technical brilliance of the Bernie Sanders campaign or the way Together For Yes tapped into the values of a passionate and determined community, we should all be studying how these movements worked, what made them so successful and what we can steal and apply to our own campaigns.
I had the huge privilege this year to be closely involved in the fundraising campaigns for both Together For Yes and the campaign to re-elect Michael D Higgins. My friend Paul de Gregorio has spent the last few years working with charities and campaigns across the world – including the ACLU and the UK Labour Party – on their digital engagement and mobilisation strategies.
Together, we're going to be leading a workshop on 22 January, in Dublin, where we'll be talking about our experiences of big digital movements and big digital fundraising campaigns and sharing some of the key things you can learn from them.
I hope you'll join us for what promises to be a very interesting, illuminating and inspiring afternoon.
You can book your tickets here.
Tickets are just €65 (inc VAT) but they are limited and we expect them to sell quickly. So don't hang about.
Hoping to see you in January.
This is the first of a series of events we're calling the Fundraising School for All Seasons. Because learning happens all year round, and being the best is about always looking for new opportunities to learn, grow, and be inspired.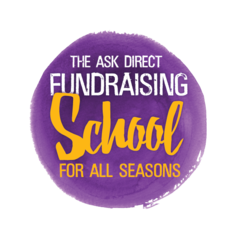 Subscribe to our Mailing List