Thinking outside the (Christmas) box
What are we inspired by right now?
By Caoileann Appleby - Jan 21 2021
Even though we're all working from home, the Ask Direct team wanted to (virtually) get together this January and share what caught our eye in the runup to 2021.
There were just a few rules:
It didn't have to be perfect – but should have something we could learn from
Any channel, any ask (or none), any organisation: charity or not
A couple of themes emerged from our (very unrepresentative) survey:
Video is Vital
As we're more glued to our phones and computers this year, lots more video was on our radar. GOSH's beautiful animation (with a twist); SVdeP's short and effective video showing the impossible choices many families face every day; and UPS's fabulous storytelling videos connecting customers with the why of the business (not the how); all of them using the medium in different ways and different channels.
It doesn't have to be slick to be effective; and it can get to the audience quickly: RNLI's message to donors went out earlier this year before official "lockdown" was even announced in the UK.
Covid19 + Christmas = …?
This was a very different Christmas than most of us were used to: fewer gatherings, a lot less socialising (perhaps equal amounts of mulled wine and mince pies). We saw lots of organisations focusing on personal connections, offering new experiences for their audiences; and (of course) asking for support in fighting the impact of the pandemic where they work (from Palestine to South Sudan).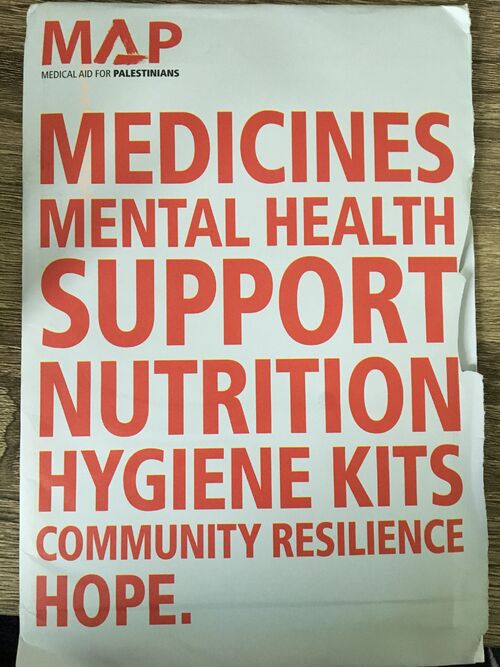 One of the most memorable work Christmas parties I ever attended involved a travelling petting zoo (nope, not at the Ask Direct offices…); GoatToMeeting is a brilliant idea to refresh that tired Zoom meeting, and also inspired Marie Curie to use a supporter's alpaca farm to fundraise.
UNICEF's Paddington is educational as well as nostalgic; and offers some key entertainment for children who can't see their friends at school right now.
Looking to the future
The time for the 'pandemic emergency' appeal is past. That doesn't mean you can't talk about it. DePaul used a very traditional Christmas appeal format to ask for support for those clients who, without the pandemic, they would never have reached. The National Network of Abortion Funds are getting ready for multiple fights in 2021 – but they're showing supporters what they've learned from 2020 and how prepared they can be.
Human connection. Real emotion. The impact of donor support. A clear, simple way to help. Video, printed page, or email: the basics are still crucial. But as we look at how fundraising has changed and will keep changing in 2021, it's good to see the sector refreshing their ideas and making more of the ways donors can connect with the causes that matter to them.
Check out the collection here.

Subscribe to our Mailing List