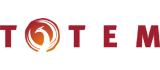 TOTEM
TOTEM is an award-winning creative agency that designs, builds and strengthens brands.
We understand that memorable brands build emotional connections. Our creative team develops compelling strategies that instil confidence and trust, ensuring you engage with your customers and grow.
At TOTEM, we are passionate about great design. We work with established international clients, indigenous companies and local organisations providing creative ideas for every aspect of your brand. This is vital in differentiating you from your competitors.
TOTEM specialises in capturing the essence of what you and your business stand for and uses it to tell your brand story.
So, whether you need a full brand strategy or a fresh insight into your existing one, TOTEM will deliver consistent, reliable brand management that helps you stand out.
For more, visit totem.ie