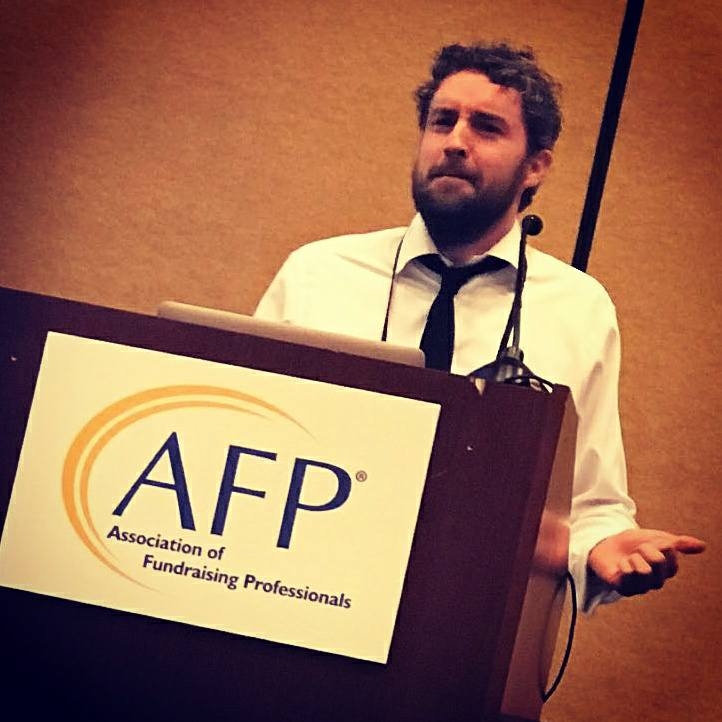 Simon Scriver ChangeFundraising.com
Simon Scriver is a professional fundraising consultant, coach, trainer, Board Member and practitioner.
Simon has won Fundraising Ireland's 'Small Budget, Big Impact' and 'Supplier Of The Year' Awards, as well as Eircom's Start-up Award. He is a TEDx speaker and has previously won the Toastmasters UK & Ireland International Speech Contest. A board member of a small non-profit 'Making Connections', he also sits on the Advisory Panel of Rogare, the international fundraising think tank, and is a member of the Institute of Fundraising and the AFP.
Simon also offers consultancy to some of the biggest and smallest charities in Ireland and abroad. He offers advice and training to non-profits to make their fundraising more cost-effective, speaking regularly at international conferences. He is the only person in Ireland with a CFRE, a Diploma in Fundraising and a Certificate in Fundraising.
Session: Fundraising Is A Lonely Hunter
Companies all over the world are realising that staff well-being and happiness are key to success. But has this spilled over to non-profits? We all know the donor is the hero and your organisation exists for your beneficiaries. But what about you...the fundraiser? Professionals can feel upset, isolated and sometimes traumatised by the stories we face and the challenges we work against. How can we protect ourselves? And how can we manage if we do find ourselves experiencing a negative impact on our sense of well-being as a result of our work? Who looks after you?
In this session, we will look at the unique mental and emotional challenges we face, from the point of view of a Professional Fundraiser and a Psychotherapist who specialises in trauma. Simon Scriver will talk about his own experiences as an award-winning and mental-breakdown-having fundraiser. Deirdre Ronan will discuss the impact of the work and suggest skills and resources necessary to minimise or avoid personal traumatisation, leaving us with better understanding and better equipped to carry out our work.