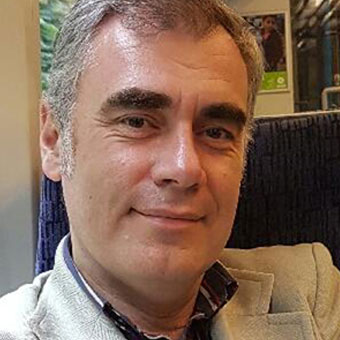 Ian MacQuillin Founder and Director of Rogare
Ian MacQuillin is the founder and director of Rogare, the fundraising think tank at Plymouth University's Centre for Sustainable Philanthropy, where he is currently leading on a project to develop a new theory of fundraising ethics. He's a lecturer in fundraising and marketing, and he is researching the ideological drivers of stakeholder objections to fundraising for his doctoral study.
He also edits the Critical Fundraising blog. Ian has worked in fundraising since 2001, as editor of Professional Fundraising, account director at TurnerPR, and head of communications at the Public Fundraising Regulatory Association. Twitter: @IanMacQuillin
Session: Is Fundraising a Profession? And does it matter if it isn't?
People talk about 'the fundraising profession' as if it is obvious that it is a profession, simply because fundraisers do skilled work for good causes. However, there are certain trappings to professionhood – such as a required body of knowledge – that fundraising doesn't possess. It is not certain that fundraising actually is a profession. But does this matter?
Session: How do you know what you know in fundraising?


Fundraisers learn predominantly by coming to conferences such as Summer School and listening to other fundraisers presenting case studies about what has worked for their charities. But how can delegates know if those case studies will also work for them? How do fundraisers know what they know? How can they be sure it's true? How much evidence do they need? Do they even need evidence at all or should they just go with their gut instinct? Or should they be delving into the vaults of academic research?

Engage with a panel of experts in a meaningful discussion on these questions, and more.