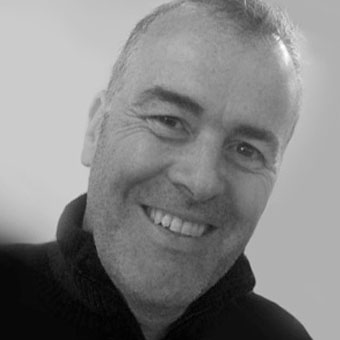 Derek Humphries Director at DTV Group
Derek Humphries is a director at DTV Group, and a Creative Strategist working with great causes worldwide.
He discovered he was a fundraiser during 14 years at Burnett Associates, nine of them as MD. Then, after one of his many hippy career breaks, he spent five years as a director at THINK before joining DTV. Prior to all this, he was an artist.
Obviously. He lives in The Netherlands, coaches soccer, rants on Facebook, and is a trustee of the Galapagos Conservation Trust.
Session: Never Mind The Bollocks: here's 21 things I've learned, including why you should be your own guru.
Looking at that title, I've learned that it's a bit sad for a middle-aged man to invoke the spirit of punk. Never mind…In this session, I'll draw practical lessons from 30 years in fundraising, confess mistakes, share the things I wish I'd known sooner, talk about heroes, and encourage you to use the word 'guru' only about yourself.