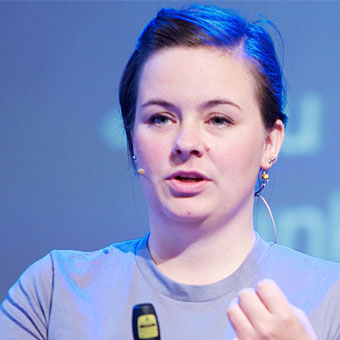 Beate Sørum Digital Fundraising Consultant
Beate Sørum is a digital fundraising consultant, who's taken it upon herself to make the non-profit sector realise how much money they are losing out on by not taking the web seriously. She works all over the world, giving talks, teaching classes and consulting on all things digital, from interaction design through content strategy to social media. She loves the extremely impactful details that make or break a landing page - such as good interaction design in a donation form. Beate started her own company, b.bold, in 2014 after working for the Norwegian Cancer Society for 6 years.
Session: Making social media actually work for your fundraising
Do you ever wonder why none of your Facebook fans donate? Or why your charity isn't the beneficiary of any of these viral fundraising campaigns? Or wonder what you'd do if that actually happened? Do you wonder why your reach and engagement keep going down? Do you question whether all the time spent on social media is even worth it? 
This session will give you some insights into how you can make social media work for your fundraising. And answer all of those questions.