This year it's Fundraising School for All Seasons!
Here at Ask Direct, school is never out!
We know that learning happens year round. Being the best is about always looking for new opportunities to learn, grow, and be inspired.
That's why in 2019, Ask Direct is offering the most ambitious fundraisers a number of exciting and diverse events that will appeal to you whether you're new to the sector, or a seasoned professional.
World-renowned marketers will be joining forces with our in-house experts to challenge you and give you invaluable insight to supercharge your fundraising in 2019.
Here's what one delegate had to say about our Fundraising Summer School…
"Thank you for putting on a conference that encourages standing out and making a difference, that re-ignites the creativity that can be lost when sat in an office 40 hours a week, and makes us proud to do a job that impacts positively. Thank you for encouraging us to dream bigger."
Let us help you dream bigger and go further in your fundraising in 2019. Join our mailing list to be the first to hear about the next events and get exclusive discounts.
Check out past events below for a flavour of Fundraising School so far - and email us at caoileann@askdirect.ie if you'd like to know more.
"It's always the big battle. You've got communications upstairs, the floor above. You know – and us below. And never the twain shall meet."
Does this sound familiar ...?
But it doesn't have to be this way.
Brand-new (ahem) research from Adrian Sargeant and his team shines a light on the age-old fundraising -v- brand battle – and shows us the real evidence for how they work best.
If you want to find out…
How brand and fundraising can work better together to drive income
Why we need to take commercial brand wisdom with a handful of salt when it comes to nonprofits
How much brand spending really impacts on your charity's bottom line
…You need to be there.
9th September, 2:30pm, The Spencer, Dublin 1.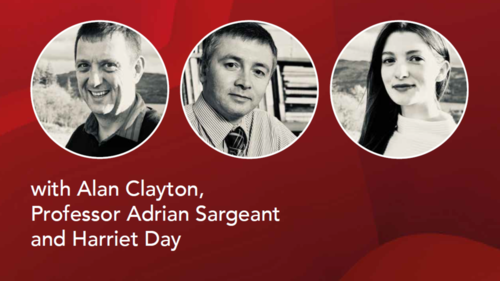 Drawing on Adrian Sargeant's Great Fundraising research and Alan Clayton's years of experience helping charities and nonprofits across the world to become Great Fundraising Organisations, this seminar is a must for senior leaders who want to grow their organisations and lead big, lasting change in their sector.
Because we want as many great organisations and leaders as possible to come along, you'll be glad to know that tickets are very reasonably priced.
However, we are only offering tickets to CEOs, Heads of Fundraising (or equivalent seniority), Senior Managers, and Board Members of charities and other non-profits.
Yes, we will be checking. No, there are no exceptions.
Why?
Because this one is for fundraising leaders who care about – and are in a position to deliver – large-scale, sustainable, mission-driven fundraising growth.
Alan will draw on research and case study-based insights to show you:
That resolving three internal conflicts is key to clearing the way for fundraising to flourish.
That a successful fundraising team operates within a different culture to the rest of the charity and that this should and must be the case.
How putting the donor at the heart of the organisation provides focus and drives middle term growth.
The power of the vision in focussing and energising an organisation.
The role of the wider organisation in delivering for the donor.
A legacy giving seminar with Ask Direct & Legacy Voice
28 February 2019, Dublin City Centre
Legacy giving is one of the most valuable and well-established forms of giving there is – any charity looking for a long-term sustainable source of income needs to prioritise it. Yet many charities in Ireland are still not certain of how to do that: and when resources are squeezed, the amazing long-term return from legacy giving is often sacrificed for lesser short-term gain.
That could be one of the reasons why legacy giving in Ireland is only one-third of what it could be. That's right: figures suggest we're missing out on at least €100 million of potential charitable income every year.
What could your organisation do with your share?
If you want to find out more about how to develop and maximise legacy income in your organisation, this seminar is for you. In one morning, we will:
Explore the latest research on how donors think about legacies: what motivates them, what stops them, and what they need from you
Inspire you with great legacy fundraising from across the sector and show you what really works (both in Ireland and beyond)
Encourage you to think bigger about what growth is possible for your organisation – whether you're building on existing legacy success or starting from scratch.
You'll leave motivated to give legacy fundraising the priority it deserves, and ready to start making it happen. Places are limited so book quickly.
About Ashley Rowthorn and Legacy Voice:
Ashley is a legacy specialist working in the UK and with a vision to connect the world with the joy of legacy giving. He is Managing Director of the Legacy Group of companies in the UK, including Legacy Voice, a strategic fundraising consultancy, and Legacy Link, a legacy management consultancy taking care of legacy donors wishes after death. Ashley is also Legacy Specialist at Alan Clayton Associates and a member of the Remember a Charity Campaign Council.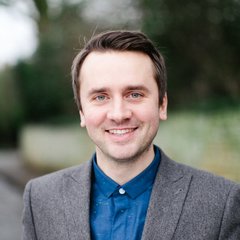 About Caoileann Appleby:
Caoileann is Strategy Director at Ask Direct, working on insight, review, training, and strategy across multiple clients, channels, and cause areas. She got her first taste of legacy fundraising while working in the UK with clients like Save the Children, the University of Leeds, and SPANA. She's spoken about the amazing power of small charities, digital fundraising, and 'difficult' causes (among other topics) at Fundraising Summer School (2016 and 2018), and IOF Fundraising Convention (2017).
What can charities learn from big digital movements?
A digital fundraising and mobilisation workshop with Paul de Gregorio and Damian O'Broin
22 January 2019, 1:30pm – 4:30pm.
About the speakers:
Damian O'Broin leads Ask Direct, a fundraising and direct marketing agency based in Dublin. He helps charities understand, inspire and connect with their donors so that they can raise more money to do more great work. He's passionate about doing fundraising better, and treating donors better, all with the goal of making the world better. He's been an activist and campaigner for (cough) decades. He was Deputy President of the Union of Students in Ireland when it was at the forefront of pro-choice campaigning in Ireland. He is a former Chair of Friends of the Earth Ireland and is still an active member of the Labour Party. He was a member of the Fundraising Strategy Group for Together for Yes and jointly led the fundraising for the Campaign to Re-Elect Michael D. Higgins.
Paul de Gregorio is the founder of Rally and a leading digital engagement & mobilisation strategist. Paul has worked with charities and membership organisations all over the world, including (but not limited to), Cancer Research UK, American Civil Liberties Union, Humane Society of the United States, Amnesty International, Terrence Higgins Trust, Oxfam, Greenpeace, The Labour Party, UNICEF UK, Save the Children, WWF and Friends of the Earth - to deliver fundraising and campaigning activity that engages the public and inspires them to take action.